Burning Daylight, I have recently discovered, is the title of a Jack London novel about an Alaskan Gold Rush profiteer that was a bestseller back in 1910. It's also the name of a Power Pop/Alt Country band. I was referencing neither with this blog's title. I was going for something more apropos: "burning daylight" means "wasting time."
I first heard the term many years ago, grumbled by the film director Henry Hathaway, who was not exactly complimenting me on my work ethic at the moment. How this came about is a story that might be called "So You Want A Screenwriting Career?"
Henry was seventy-six years old when, having directed over sixty films (ranging from Zane Grey-inspired "B" westerns to Kiss of Death and True Grit), he decided to film a mystery-comedy in Europe that needed a new writer's touch.
He could not have found a newer writer than I, a recent Southern California transplant from New Orleans by way of Chicago. And so it was that Henry and I traveled to Germany and Denmark in the cold November of 1974 fully intending to create a meaningful, or, if not meaningful then at least entertaining, little potboiler titled The Praying Mantis.
Its plot concerned a bored lady of quality who lures her lovers into Amsterdam's then-notorious Zeedijk area to kill them with kindness … and a stiletto. Her melodramatic penchant creates a socio-politico situation in which the Red Light district is shuttered and a financially- pinched pimp and his prostitute are forced to hunt down the guilty party so that business may continue as usual.
This woozy premise, owing more than a tiny debt to the German classic, M, had been concocted by Ben Hecht. The story, Hathaway assured me while smiling his jack-o'-lantern grin, had been in Hecht's typewriter when the famous journalist-screenwriter made the obit page. Since then, the idea had been turned into a script that was not quite what the producers had in mind, and Hathaway himself, though he seemed to savor much of its riper dialogue, felt that a complete rewrite was in order.
The plan was for us to jet to Hamburg where we would scout that city's filmable bordello-lined strasses by day and crank out the script by night. The money was there, mainly from German backers. Telly Savalas, an international celebrity thanks to the then-popular TV series Kojak, and Italian actress Claudia Cardinale had been tapped to star. Filming was scheduled to begin in six weeks. It was a very heady situation for a novice screenwriter —working in Europe with a legendary director on a project that had been begun by Ben Hecht.
A few nights before I was to depart, an actress friend casually mentioned "the old man is so tough on people, some agents ask for Hathaway Pay for their clients." It had an apocryphal ring. Certainly my agent had not heard of it. Still, Hathaway had been quoted as saying, "To be a good director you've got to be a bastard. I'm a bastard and I know it." My friend went on: "He likes to test you. Just don't let him push you around."
There was no pushing of any sort on the flight over. Henry, an experienced traveler, was also a wonderful raconteur with an apparently endless source of movie-land lore. Instead of exploring the boundaries of the script, we talked about the people he'd worked with — how Randolph Scott's hat used to fly off so much it had to be tied on, the firmly-affixed Stetson becoming his trademark; how Henry had to force Jimmy Stewart to talk fast for Call Northside 777; how John Ford, as a gag, convinced Henry to cast the "next John Wayne," Bruce Cabot, in his film Sundown and how Cabot had slept through most of the shoot, off-camera and on-; how Marilyn Monroe, who was a rising star at 20th, couldn't get the studio to underwrite a relatively small loan for a modest cottage she wanted to buy.
Shortly after we arrived in Hamburg, Germany, a stand-in for Amsterdam whose officials were less than sanguine about the movie's theme, two problems arose. Henry took one look at that city's red light district, a gritty, cobblestone boulevard complete with weary maedchen in underwear yawning at us from behind picture windows, and growled: "This is the ugliest goddamn place I've ever seen. You'd have to be an idiot to make a movie here."
The next day, at lunch, one of the German backers asked the director if a character in the story — a pathetic, elderly woman who had been a colonel's mistress at Auschwitz — might be excised. The German people had grown quite weary of hearing about the camps, he added.
Hathaway leapt to his feet, threw his napkin on the table. "The old dame's going to be in the script," he assured them. "And she's going to have even more to say about Auschwitz, and if you don't like it you can take your money and hit the road."
Which is what they did.
So, while the producers scurried about seeking new funds, Hathaway and I moved on to Copenhagen and a hotel suite overlooking a snow-covered Tivoli Gardens, where we began working on the script.
Remembering the advice of my actress friend, I fought Henry tooth and nail over the opening scene. That continued until dinner that night, when he informed me, "This movie's going to begin the way I want it to begin and that's all there is to it. If you don't like it, you can catch the next flight home."
So much for hanging tough.
From that point on, we kept discussions of the script away from the dinner table, reserving that time for more of Henry's reminiscences, all of which were fascinating to me. I had just read one of David Niven's autobiographical books in which the actor purposely had neglected to name the principals of many of his stories. I'd give Henry the situation and he'd fill in the blanks. "Oh, right," he'd say, bringing up the memory without skipping a beat. "He's talking about Judy Garland, kid. Yeah, that was a heck of a thing…"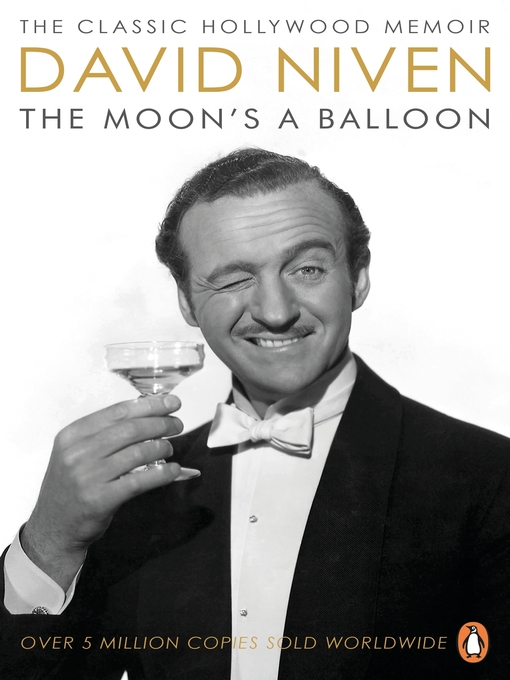 Day and night, we reworked the script, pausing only every so often, for sleeping, eating and storytelling. After fifteen days, I informed him that I had to leave the hotel, if only to walk around the block. I walked around several blocks in the cold, had a beer and a sandwich, and paid the Danish equivalent of ten dollars — a ridiculously high price in those days — to see The Way We Were at a cinema complex.
When I got back to the suite, Henry was in the sitting room, in the dark, waiting up for me. "What's the matter, kid?" he asked. "Tired of the script already?"
From time to time, the producers would fly in to keep us posted on the financial picture, which was always bright but never quite complete. They'd trade a few stories with Henry then call me aside and ask my truthful opinion about the script. I would tell them, with all due modesty, that it was developing beautifully and would rival anything William Goldman could put on paper. Actually, I thought it was turning into a surprisingly effective little black comedy.
Henry seemed so pleased by our progress, we began to actually leave the hotel to check out the city's location potential. One day, the driver motored us past a row of little houses beside a canal. It was exactly the setting Henry had in mind for his Bordelloland. He got out of the car smiling from ear to ear. "You see, kid. This'll make it dark and creepy, but not ugly. The movie's gonna be great, even if your script isn't."
My script was finished the second week in December. Henry was happier than I'd ever seen him. He asked me to start thinking about our next film. The holidays were on us and the producers suggested we fly home until the new year when, they were quite confident, our project would be fully funded.
Alas, that didn't happen in the new year. Or ever. Henry did not make The Praying Mantis or any other movie.
Several years later, at a cocktail party honoring a British film critic, I spotted him sitting at a crowded table across the room. I hadn't spoken to him since the day he'd called to tell me the project had been officially scrapped. As I walked toward his table, he was winding up one of his stories. The group of people broke into gales of hilarity.
"Henry?" I asked tentatively.
He turned toward me. His eyes grew wide and his big face broke into its familiar grin. "Hey," he shouted to the people at the table, "this is the guy I was just telling you about."
Henry passed away twenty-eight years ago this February.
I never found out what I'd done that had prompted all the laughter. I wasn't about to ask at the time. But, it occurs to me now that a few minutes of embarrassment was probably a small price to pay for a crash course in screenwriting that no university could ever match. And, though I never quite became a part of Henry Hathaway's filmography, at least I can say I joined the select ranks of those who made it into his collection of vignettes.